Levitt Speaker to Discuss Public Health and Environmental Justice
---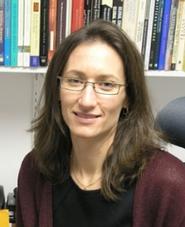 Lehigh University political science and environmental initiative professor Breena Holland will present a lecture titled "Public Health and Environmental Justice in an Era of De-Industrialization: A Role for Community-Engaged Academic Research" on Thursday, Feb. 7, at 7:30 p.m., in the Taylor Science Center's Kennedy Auditorium (G027). Her lecture is part of the Levitt Center's Sustainability Series and is free and open to the public.
Holland's research focuses on environmental policy analysis, particularly on questions concerning how to value environmental resources. She argues that local decisions and policies impact and influence global ecological cycles, which shape the possibility of any society's ability to achieve social justice.
She refers to a circumstance she calls an "Ecological Condition of Justice," or ECJ. When the ECJ is met, ecological systems are functioning at a level that enables them to provide the resources and services that make human well- being possible. In a just world, all people in both the United States and other countries experience the ECJ. However, in the real world, when the U.S. creates policies that impact the environment, such as increasing carbon dioxide or polluting freshwater resources, the likelihood of achieving the ECJ for people in other countries decreases.