LGBTQ & Ally Students Travel to New York City
---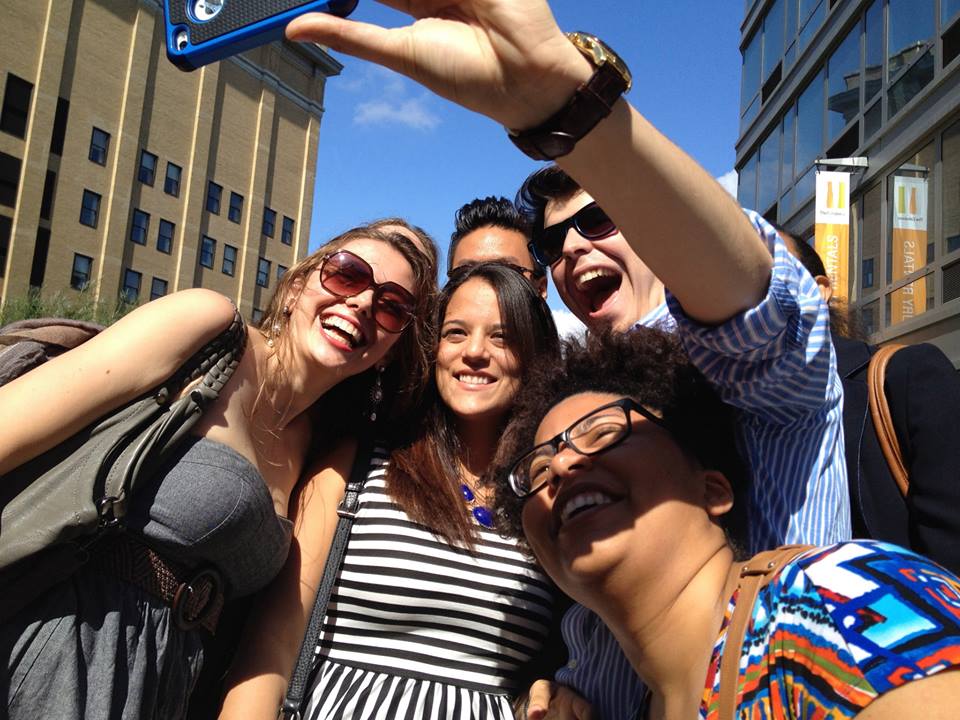 On Sept. 21, 35 Hamilton LGBTQ & Ally students took a trip to New York City with the goals of discussing LGBTQA history, examining current LGBTQA issues, receiving career-planning perspectives, and connecting with alumni. This program was organized by Hamilton's Days-Massolo Center, and the Office of Alumni Relations.
The day trip began with a visit to the MET, followed by a lecture on the Stonewall riots and a tour of the Stonewall Inn. Then, participants were given the opportunity to meet and connect with Hamilton LGBTQA alumni at the NY City LGBTQ Center. Students and alumni discussed careers and personal experiences at Hamilton. Students concluded their day by attending a performance of the Tony award-winning Broadway musical Kinky Boots.
Participants' feedback on this program was positive.
"The LGBTQA NYC trip was an amazing way to get students off the Hill, while learning insightful history about the gay rights movement. Thank you to the DMC for putting together a wonderful trip filled with everlasting memories, genuine support, hysterical laughter, and unforgettable happiness," said Kassandra Zaila '15.
"I want to thank everyone who made this event possible. I truly gained a better understanding of my history, identity, and community as an LGBTQA student," Ryan Ong '16 added.
"The LGBTQA in the City trip was one of the most gratifying and inspirational events in my Hamilton College career. Meeting Spectrum alumni and peering into LGBT history made me proud to be a part of the Hamilton Community," commented Jose Vazquez '15.