Lisa Hoskey '95 Director of Ithaca Student Financial Services
---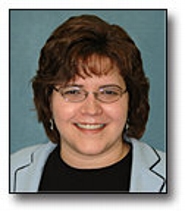 Lisa Hoskey '95 has been named director of Student Financial Services at Itacha College. Her responsibilities will include directing and managing state, federal and college financial aid programs, student account services and financial services for students and families. The appointment is effective March 7.
Hoskey served as director of financial aid at the State University of New York Institute of Technology (SUNYIT) in Utica since 2007. Previously, she held positions as federal aid coordinator/assistant director of financial aid and student employment and as assistant director of admissions at Utica College. She has three years of experience in the direct loan servicing field. She is affiliated with the National Association of Financial Aid Administrators and New York Student Financial Aid Administrators.
At Hamilton, Hoskey majored in public policy. She went on to earn her master's degree from Utica College.