Lisa J. Messersmith '84 Shapes AIDS Laws in Vietnam
---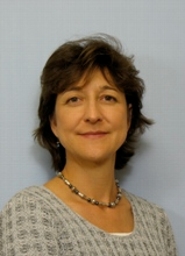 Bostonia Magazine has featured Lisa J. Messersmith '84 and her efforts to prevent the transmission of HIV among injecting drug users in Vietnam in an article titled " Ho Chi Minh gets with the program: How an American public health researcher helped shape AIDS law in Vietnam."
Messersmith moved to Vietnam in 1998 to serve as the sexuality and reproductive health program
officer for the Ford Foundation's Office for Vietnam and Thailand. Among her first initiatives was a "condom café" in Ho Chi Minh City that provided young people with condoms and sexual health information.
In 2002, however, Messersmith, a medical anthropologist, moved her focus to the high rate of HIV transmission in Hà Giang Province; over half of injecting drug users were infected. She and her colleagues proposed a clean needle and syringe program to security officials and the provincial Communist Party chief. Through provision of clean injecting equipment and peer education, Hà Giang Province saw a 24 percent decrease in HIV among addicts just 18 months later.
Within five years, these efforts in Hà Giang Province led to similar programs across the country and eventually to a national AIDS law that helped fight against discrimination in education, employment and health care that is often experienced by those living with HIV/AIDS.
Today UNAIDS reports that 89 percent of Vietnamese injecting drug users say they used a sterilized needle the last time they injected. Between 2002 and 2006 HIV rates among injecting drug users in the country decreased from 30 percent to 23.6 percent. Awareness and access to treatment for HIV have also increased.
At the end of Messersmith's Ford Foundation tenure in Vietnam in 2004, she was presented with the Medal for the People's Health by the government.
"Her valuable support for the improvement of the social life of the Vietnamese people is unquestionable," explained Nguyên Chí Dung, a professor of sociology at Ho Chi Minh National Academy of Politics and Administration. "It's fair to say that she considerably contributed to the development of the relationship between Vietnam and the United States."
Messersmith is currently an associate professor of international health at the Boston University School of Public Health. She is director of the Vietnam AIDS Policy and Planning Project and the principal investigator on two studies in Vietnam, one of which looks at the health and social service needs of women who are living with HIV/AIDS, and the other which examines the magnitude and forms of discrimination faced by people living with HIV/AIDS.
At Hamilton, Messersmith majored in creative writing. She earned her Master of Arts degree in Anthropology from the University of California at Los Angeles in 1991 and her Master of Public Health degree from Johns Hopkins University in 1992. She went on to earn her PhD in Anthropology in 1994 from the University of California at Los Angeles.