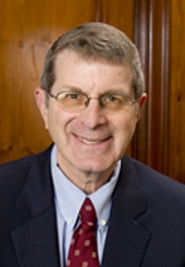 Several members of Library and Information Technology Services (LITS) presented during the Consortium of Liberal Arts Colleges (CLAC) held June 16-18 at Lafayette College.
Dave Smallen, vice president for LITS, gave two presentations. The first was as part of a panel with representatives from Colgate, Davidson and Wellesley on the topic "MOOCS @ Liberal Arts Colleges, Roads Traveled, Lessons Learned." The four colleges explored the challenges of creating massive, open, online courses as well as plans for collaboration in the future.
Smallen's second presentation, "When IT is Real: A Bomb and Active Shooter Threat," explored lessons learned from the April 13th bomb threat at Hamilton. He gave background and history about the Hamilton Emergency Response Team (HERT), the technology used to support the College's incident response efforts, and the challenges and opportunities for the team in the future.
Associate Director of IT Process Improvement and Education Maureen Scoones and Research and Outreach Librarian Kristin Strohmeyer presented "Making Students Part of the Team: The LITS Ambassador Program at Hamilton College." They highlighted the program structure and types of projects done by LITS student employees. LITS Ambassadors assist with the planning, implementation and support of LITS initiatives, policies, programming, resources and promotions.