Looking Down the Road: A Systems Approach to Future Studies
---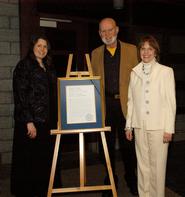 The ability to look ahead and to treat abstractions as serious business is a skill we all need to cultivate. So states
Douglas Raybeck
professor of
anthropology
, and the author of
Looking Down the Road,
a compelling short work involving the grand, if frustrating, human preoccupation with prediction. Raybeck supplies readers with some of the tools and ideas they will need as they attempt to forecast developments that are apt to characterize future society.
Looking Down the Road
reflects the author's anthropological training as it seeks to elucidate some of the processes and pressures that create social and cultural change.
Reviews
"Raybeck's ideas are well organized, forceful and beautifully presented."
Albert A. Harrison, University of California, Davis