Low Carbon Diet Day is April 14
---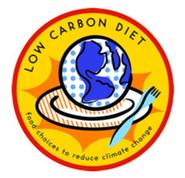 Hamilton students will be encouraged to take steps to reduce their carbon footprint in the dining halls on Thursday as Bon Appetit Management Company launches its fourth annual Low Carbon Diet Day. Commons Dining Hall and the Green Café at McEwen will feature fresh ingredients from local farmers and students will be provided with valuable information to help them choose environmentally friendly eating habits.
As much as one-third of the world's greenhouse gas emissions are tied directly to the food industry. There are environmental costs in raising agricultural products, processing foods, and shipping finished products to the market, and many of these costs are often overlooked by consumers. With every meal it is possible to reduce your carbon footprint, and Bon Appetit is committed to setting a good example on the Hill.
Overall, "seasonal and regional" is a mantra that Bon Appetit encourages students and faculty members to live by. On Thursday, it will showcase as many local and sustainable dishes as it can, while still providing students with a wealth of options. On Low Carbon Diet Day, Bon Appetit General Manager Patrick Raynard explains, "you can enjoy a delicious meal that not only benefits local farmers, but won't raise the temperature of the planet."
To help students make wise choices, Bon Appetit has developed an interactive online carbon footprint calculator. The calculator can be found at http://www.eatlowcarbon.org/ and more information about low-carbon dieting can be found at Bon Appetit's website, http://www.circleofresponsibility.com/.