MacDonald Article Featured in Esopus
---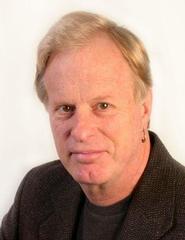 Scott MacDonald's interview with Peter Hutton was the lead feature article in the most recent issue of
Esopus
, a twice-yearly arts magazine featuring perspectives on contemporary culture from a wide range of creative professionals. The article introduced a photo-essay version of Hutton's film
At Sea
, which was shown at this semester's Nature/Place/Cinema symposium sponsored by Hamilton with Colgate University.
MacDonald's book,
Canyon Cinema
, was reviewed in a recent issue of the
San Francisco Bay Guardian Online
. Reviewer Max Goldberg
wrote
, "Drawing from a wealth of primary materials, MacDonald has woven a compelling narrative of American avant-garde cinema. One hardly needs to be aware of obscure corners of the underground to appreciate the book's lively mix of voices....
Canyon Cinema
is wonderful in its particulars. It's a pleasure to explore the depths of an organization that was emblematic of the counterculture without being beholden to it."