MacDonald Celebrates Book with Film Programs
---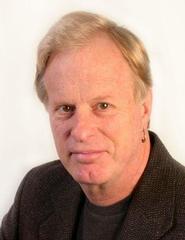 In celebration of his new book, American Ethnographic Film and Personal Documentary: The Cambridge Turn (University of California Press, 2013), Visiting Professor of Art History Scott MacDonald presented two programs of films on Nov. 18 and 19 at the Harvard Film Archive.
In addition, MacDonald's dossier of interviews with filmmaker veterans of Harvard's Sensory Ethnography Lab was published in the fall issue of Framework: The Journal of Cinema and Media.
Two of the filmmakers discussed in the book and interviewed in the dossier are part of this year's F.I.L.M. (Forum on Image and Language in Motion) series. Lucien Castaing-Taylor, visited Hamilton in October to present his film Leviathan (2012). Stephanie Spray will present Manakamana (2013) on Dec. 8.