MacDonald Lead Programmer at Brakhage Symposium
---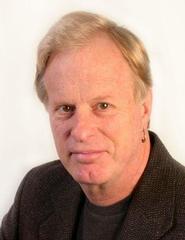 Visiting Professor of Film History Scott MacDonald was the lead programmer at this year's Brakhage Symposium at the Brakhage Center of the University of Colorado in Boulder on March 11-13.
On opening night, MacDonald presented the acclaimed documentary Sweetgrass by Lucien Castaing-Taylor and Ilisa Barbash, begun when the filmmakers were part of the anthropology department at the University of Colorado.
During the following days, MacDonald programmed Sharon Lockhart's Double Tide (two stunning, 45-minute seascapes of a woman clamming on the coast of Maine); a "montage" of films and videos by Stan Brakhage, Nathaniel Dorsky, and Alfred Guzzetti, all composed in ways that evoke music; and new high-definition digital work by James Benning. The other programmers at the symposium were Sally Berger, video curator at the Museum of Modern Art, and Bill Nichols, a leading theorist of documentary film from San Francisco State University.