MacDonald One of Two 2012 Academy Scholars
---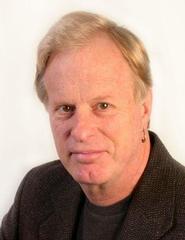 The Academy of Motion Picture Arts and Sciences in Hollywood has named Visiting Professor of Art History Scott MacDonald an Academy Scholar for 2012. In order to "stimulate and support new and significant works of film scholarship," each year the Academy chooses two scholars nationwide, awarding each a grant to pursue a research project. A ceremony is held at the Academy each spring to honor the selected scholars, and at the conclusion of the research, the scholar presents his/her findings in a lecture at the Academy.
MacDonald's project is focused on documentary filmmaking in Cambridge, Mass., specifically on two forms of documentary that have been nurtured by filmmaking programs at Harvard and MIT: ethnographic filmmaking (the cinematic depiction of cultures and subcultures--traditionally of distant, pre-industrial cultures, though in more recent decades the reach of ethnographic film has broadened) and the personal documentary (the depiction of filmmakers' own experiences, and often of their experiences with family).
MacDonald argues that these two approaches to nonfiction filmmaking are related not just geographically, but philosophically—that they are the inverse of each other. He expects that his project will produce two books: a critical history of the major accomplishments of ethnographic film and personal documentary, tentatively called The Cambridge Turn in Documentary Filmmaking: Pragmatic Cinema, and a book of interviews with many of the filmmakers, A Critical Cinema 6 (The Cambridge Turn).
The other 2012 Academy Scholar is Dan Streible, an NYU professor and curator of the Orphans Film Symposia. Streible visited Hamilton in the fall of 2009 to present a talk on early fight films.