MacDonald Opening Speaker at MIT OpenDocLab
---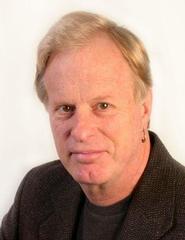 Visiting Professor of Art History Scott MacDonald was the opening speaker at the new OpenDocLab, a salon for filmmakers, film scholars and other cineastes interested in documentary filmmaking, sponsored by the Comparative Media Studies department at MIT.
MacDonald provided a historical context for the salon, talking about the importance of Cambridge, Mass., in documentary history. Cambridge is home to Frederic Wiseman, Errol Morris, Robert Gardner and Ross McElwee, and has nurtured two major genres of documentary filmmaking: ethnographic cinema and personal documentary.
MacDonald will be offering a course on the history of the documentary, focusing on Cambridge, during the spring 2013 semester.