MacDonald Publishes Articles in Art Forum and Natural History
---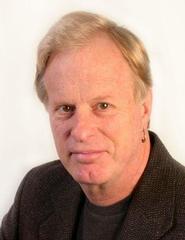 Scott MacDonald's discussion of filmmaker Andrew Noren's recent films, to be featured in a retrospective at the Museum of Modern Art later this month, appears in the current issue of Artforum. His interview with nature filmmakers Claude Nuridsany and Marie Pérennou (Microcosmos, Genesis) appears in the current issue of Natural History, published by the Museum of Natural History in New York.

MacDonald sees Noren as a cinematic Thoreau and Noren's ongoing The Adventures of the Exquisite Corpse as a 35-year journal of light and shadow and color by a master cinematographer.

Nuridsany and Pérennou's Microcosmos led the way into the recent rebirth of theatrical nature films, but their inspiration comes less from other nature films than from such directors as F. W. Murnau, Robert Bresson, Carl Theodor Dreyer and Yashiro Ozu. Nuridsany and Pérennou are trained scientists and painstaking observers of insect and animal life, but their way of representing these creatures is not to use them as illustrations in a lecture, but rather to allow these usually ignored neighbors to reveal their astonishing lives to us.