MacDonald's Essay Part of Film Trilogy
---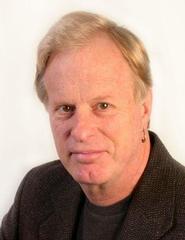 Visiting Professor of Art History Scott MacDonald provided the catalog essay for the Criterion DVD/BluRay release of filmmaker Godfrey Reggio's The Qatsi Trilogy.
Each of the qatsi films focuses on a different dimension of modern experience – Koyaanisqatsi (1983) on the loss of individuality in the industrialized world, Powaqqatsi (1988) on the labor of populations in the southern hemisphere and Naqoyqatsi (2003) on the world of media/mediation. "Qatsi" means "life" in the Hopi language.
Phil Glass supplied the soundtracks for all three films. According to MacDonald, the first two films became art-house favorites despite Reggio's decision not to use actors, narrative and voice-over commentary, but instead to rely on the power of spectacular visual imagery and Glass's engaging music.