Marc Elias '90 Profiled on POLITICO.com
---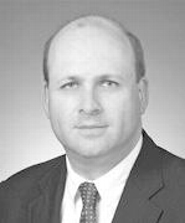 On July 27, POLITICO.com featured a profile of Marc Elias '90 in an article titled "50 politicos to watch: Litigators." Elias is a nationally recognized expert in election and campaign finance law who represented John Kerry in his 2004 bid to unseat President Bush and Democrat Al Franken in the recount of the 2008 Minnesota Senate election. In 2008 he was also General Counsel for Chris Dodd's presidential campaign. In 2010, he served Mark Dayton during the recount for the Minnesota governorship election. Facebook and Google have sought his expertise to clarify how rules apply to their online ads.
"For members of the House and Senate, there is no Democratic-side campaign finance lawyer who is more important than Marc Elias. That is without a doubt," said Robert Lenhard, a former Federal Election Commission chairman."While Bob Bauer served as White House counsel, Marc led that practice group and it thrived under his tutelage."
Elias is a partner at Perkins Coie. At Hamilton, he majored in government. He went on to earn his master's degree and juris doctor from Duke University in 1993. In the fall, he will teach a government course titled Modern Campaigns & Elections at Hamilton.