Marc Simon '94 Named Event Director of the U.S. PGA Merchandise Show
---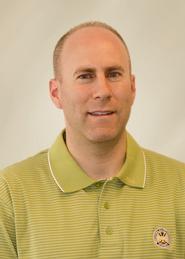 Marc Simon '94 was named event director of the U.S. PGA Merchandise Show, held annually in Orlando in January, and the U.S. PGA Expo in Las Vegas in August. Previously, Simon was the PGA Gold Exhibitions group sale director and has been a member of the PGA Show management team since 1998.

Simon's involvement in the golf industry began as a player, progressing from top regional amateur to standout player on the Hamilton College golf team. Simon earned Academic All-America Honors and was elected to the Town of Kirkland Sports Hall of Fame in 2008.

His career in the golf industry began in the pro shop at Skenandoa Golf Course in Clinton, which progressed to a successful career with Reeds Exhibitions on the PGA Golf Shows. Simon began in the field of sales, beginning as sales manager, national accounts manager, and then Sales Director.

Promoted to Group Sales Director in 2010, he has twice been awarded Reed's Sales Manager of the Year, as well as Reed's "People's Choice" Award in 2005, 2010, and 2011. Simon was named the Reed Americas Group Sales Director of the Year in 2011 and also was recognized as a 2011 honoree of the Sports Goods Business 40 Under 40 Awards.

Simon '94 is a 1990 graduate of Clinton High School. At Hamilton, Simon graduated with a degree in geology and was a member of the men's golf team.