Mark Sullivan '80 Writes Books with James Patterson
---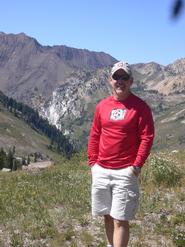 Mark Sullivan '80 has co-written two novels with bestselling author James Patterson, whose father graduated from Hamilton. The first, titled Private Games, will be the third of the Private series, which includes Private and Private: #1 Suspect. Private Games is centered around the murder of a high-ranking official on the 2012 Olympic Games Committee and is scheduled for a Feb. 13, 2012 release.
Private Berlin, which takes place twenty years after the fall of the Berlin wall, will be published later in 2012. A third novel with Patterson will be forthcoming in 2013.
On his own, Sullivan has written eight other mystery and suspense novels including The Fall Line, Hard News, The Purification Ceremony, Ghost Dance, Labyrinth, The Serpent's Kiss, and Triple Cross. His books have been on the bestsellers lists and have won a number of awards, including a nomination for best novel of the year by the Mystery Writers of America.
Sullivan's newest solo novel, Rogue, will be published by St. Martin's Press in October 2012. He is working on the sequel to that novel, Takes a Rogue.
At Hamilton, Sullivan majored in English literature. He was president of Sigma Phi Fraternity and played lacrosse. After graduating, Sullivan worked as a Peace Corps Volunteer in Agades, Niger for two years before earning his master's degree from Northwestern University in 1983. He currently resides in Montana with his wife and sons.