Martha Freymann Miser K'75 Awarded PhD in Leadership and Change
---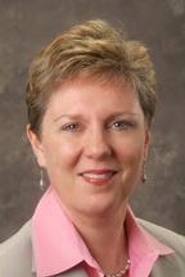 Martha Freymann Miser K'75 has been awarded a PhD in Leadership and Change from Antioch University. Miser's dissertation, The Myth of Endless Accumulation: A Feminist Inquiry Into Globalization, Growth, and Social Change, examines the concept of growth and its core assumptions
– that continual accumulation of wealth is both socially wise and ecologically sustainable. Miser suggests alternatives to the idea of infinite accumulation and offers plans for social change.

Miser's complete dissertation can be read here.

At Kirkland, Miser majored in American Studies. She earned her Master of Public Administration degree from Syracuse University in 1977. She is currently president of Aduro Consulting, LLC in Boston.