Martin Delivers USC Constitution Day Address
---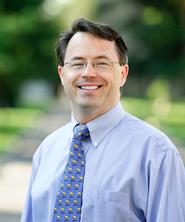 Professor of Government Robert Martin delivered the Constitution Day lecture on Sept. 17 at the University of South Carolina.

In "Occupying Philadelphia in 1787: the Constitution's Critics and the Birth of the American Democratic Culture" Martin focused on early opposition to popular government and the role those critics played in forming America's democratic culture. The lecture drew largely from his forthcoming book, Government by Dissent: Protest, Resistance, and Radical Democratic Thought in the Early American Republic, due to be published next spring.

The proposed U.S. Constitution was signed by delegates at the Philadelphia convention on Sept. 17, 1787. In 2004, the late Robert Byrd of West Virginia led an initiative to make Sept. 17 a national day of observance. Constitution Day was first celebrated in 2005.