Mason Supports UBS Investment Bank Executive Director Women Coaching Program
---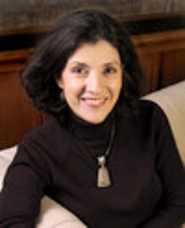 Susan Mason, director of Hamilton's Oral Communication Center, recently became one of two executive coaches supporting the UBS Investment Bank Women Executive Director (ED) Coaching Program. Mason is working with her executive coaching colleague Judith Katcher P'98, whose daughter Betsy Katcher Freedman '98 was one of Mason's advisees.

Along with Katcher, Mason has recently helped establish the quarterly UBS Women ED Roundtable. The goal of the Roundtable is to create an opportunity for the ED women to establish high-level networks and to discuss topics relevant to the group.

As a coach, Mason highlights each ED woman's strengths and professional abilities while offering independent advice and guidance on how to navigate the important transitions and challenges associated with the ED position. Mason's approach builds from a foundation of dynamic and responsive communication practices that allow the ED to develop effective workplace relationships (both internally and externally), interact with clients, and win new business. In addition, she acts as a sounding board for the ED women as they experience new management and team leader communication challenges.