Matt Knutzen Presents New Tools for Map Study in DHi Lecture
---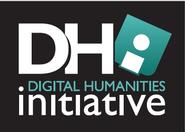 The Digital Humanities Initiative Spring Lecture Series will host Matt Knutzen, geospatial librarian in The Lionel Pincus and Princess Firyal Map Division at the New York Public Library (NYPL), on March 10 and 11.
Knutzen's lecture, "Aligning Past and Present: New Tools for the Study of Historical Geography," will be presented on Thursday, March 10, at 4:10 p.m. in Kirner-Johnson Room 101. Knutzen will discuss the toolkit built by the NYPL for the study of historical landscapes. The tools allow old and new maps to be digitally aligned for comparison and provide potential for new modes of historical and geographical inquiry and data visualization by allowing users to transcribe static images into mashable datasets. In his talk, Knutzen will demonstrate the tools and present use cases for the program. The lecture is free and open to the public.
A faculty workshop titled "New Tools for Geospatial Scholarship and Teaching" will be held in the Sadove Student Center Conference Room on Friday, March 11, at 11:45 a.m.
The events are co-sponsored by the Dean of Faculty Office.