Matthew Cartwright '83 Runs for Congress
---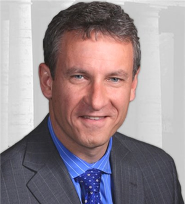 Matthew Cartwright '83 is running for the Congressional seat of the 17th District of Pennsylvania. The 17th district includes Scranton, Wilkes-Barre, Pittson and surrounding areas. Cartwright defeated the incumbent candidate in the Democratic primary election with 57.1% of the vote.

As a strong advocate for the middle class, Cartwright favors a government that serves the working class, not just those who hold power. Upon election, Cartwright hopes focus on the repair of the nation's highway system as well as the issue of regulation, which he believes to be a direct cause for unemployment within the United States. Cartwright has said, "I will be a strong advocate for a much more aggressive trade policy with our trading partners."

After majoring in history at Hamilton, Cartwright went on to earn a Jurist Doctorate from University of Pennsylvania's Law School. For 24 years Cartwright has worked as an attorney with Munley, Munley, & Cartwright. Cartwright's brother Patrick graduated from Hamilton in 1988, while Matthew's son, John, is a member of the Hamilton College Class of 2015.