MDI to Acquire Syagen Technology, Inc.
---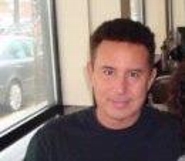 Morpho Detection, Inc. (MDI), part of the Safran Group's security business, has announced entering into a definitive agreement to acquire Syagen Technology, Inc. Syagen is an analytical instrumentation company that develops chemical analysis products based on mass spectrometry for high-speed molecular analysis for a broad range of applications ranging from pharmaceutical drug analysis to explosives detection for homeland security. One of the company's major developments is the Guardian® Explosives Trace Detection Portal, an airport screening device that blows air on travelers and analyzes the cast-off particles to detect explosives. Other major developments include an explosives trace detector for air cargo screening and a chemical/biological weapons detection system for Army reconnaissance vehicles.
Referring to the Morpho/Safran acquisition, Jack Syage '76, president and CEO said, "I am very proud of Syagen's accomplishments and the leading role we have played in the development of mass spectrometry technologies to meet some of our nation's most critical security need. We are excited to be part of Morpho Detection and look forward to being part of an organization that has such strong global reach and extensive commercial experience to bring our technologies to the security and defense markets."
Morpho intends to operate Syagen as a mass spectrometry technical center of excellence. President and CEO of Morpho Detection Dennis Cooke said, "Syagen's unique mass spectrometry technology combined with Morpho Detection's patented Ion Trap Mobility Spectrometry® trace detection will help deliver the solutions customers need for detecting emerging, non-conventional explosives threat."
MDI is the U.S. subsidiary of the Safran Group, a $10B revenue company, and comprises the recent acquisition of GE Security and L-1 Identity Solutions.
At Hamilton, Syage majored in chemistry and was a member of Delta Upsilon. He played football and participated in men's outdoor track and field. He went on to earn his doctorate from Brown University in 1982 followed by a postdoctoral fellowship at Caltech.