Meg Herman '09: Hard work for Options, Empowers YOU with Choices
---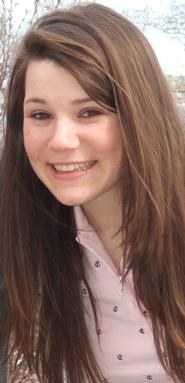 Hard work for Options, Empowers YOU with Choices

The greatest power that a person possesses is the power to choose. –J. Martin Kohe (author)
My third grade teacher told me "you will be a teacher." I told her "never!" But by my senior year at Hamilton, it was obvious I wanted to work with children, or for children, to better their education. At the time, I still did not think a classroom was the right fit for me, so I put my focus on children's television programming--specifically Sesame Workshop, and later, Nickelodeon. Aiming for such a specific target, in such a tough economy, proved challenging and so taking the advice of the Career Center, I gave myself other options. I applied to Teach for America, New York City Teaching Fellows and attended a Carney Sandoe interview day. Additionally, because of a suggestion from one of my professors, I applied to Bank Street College of Education, a graduate school where you can earn both a masters and teaching certificate. I had absolutely NO DESIRE to go to Bank Street (I needed a break from school) but my professor insisted that she thought it would be a good fit in case I had a change of heart.
After a million phone calls, talking to alumni, drafting and redrafting emails, creating connections and networking, attending meetings and interviews, and pretty much moving into Leslie Bell's office at the Career Center--it was senior week. By this time, I had to choose from the possibility of eventually getting a job in television programming at Sesame Workshop, taking a summer nanny position in the Hamptons, accepting a spot in Teach for America to teach High School Biology in Philadelphia, becoming an Assistant Teacher at a private school in Brooklyn or attending graduate school at Bank Street College of Education in NYC. I eliminated the latter almost instantly--I WAS SURE I NEEDED A BREAK FROM SCHOOL...or so I thought...Although making choices is difficult, having options is good--With choices you are empowered! Just as I eliminated graduate school from the list, I eliminated all options except to wait for an opening in children's television programming... The summer progressed and I decided that waiting for something at Sesame Workshop could take months, maybe years. So, I got in contact with the Vice President of children's programming at our local PBS station and discussed how I would love to be an unpaid intern for their station. To stay involved with children more directly, I lead a camp trip of high school students. I also spent some of the summer relaxing (which is important after handing in senior thesis papers) and in the rest of my free time I thought and waited...but as September approached I realized I missed school A LOT and really wanted to further my educational knowledge and earn a teaching certificate and masters--which could even make me a better candidate for the field of children's television programming.
My heart had changed so I contacted Bank Street College of Education and after many phone calls, asking them to readmit me into their program, (I had already declined my acceptance in May), they agreed, and the first week of September I moved to NYC ready to start graduate school but still with no job. I knew that since classes were at night I HAD to find daytime employment because rent and food were always going to be pressing matters. If I was pursuing education then I thought I should be working in a school environment. I applied everywhere--to approximately 30-40 private schools...just three called me back offering to add me to their substitute teaching list. But I knew I needed income--so I used Hamilton alumni to find a nanny position, I found another nannying position through a Bank Street job bulletin and called family and friends of friends who put me in contact with other families that needed a part-time babysitter. I even found a job at Sesame Workshop, in children's television programming, but only on a temporary as-need basis for coding data--not enough to pay rent. Sesame Workshop also had an internship available but I knew, unfortunately, I could not take this unpaid position. I started working three nanny positions and if I was not at school I was nannying. One family needed me during the weekdays and evenings. The other family wanted me a few weekend nights and the last family wanted me once a month for a full weekend Friday night staying over with them until Sunday.
One day, in between everything, The British International School of New York called to ask if I would like to substitute for a few days. I came in for just two days and two months later I received a phone call from them asking if I would be interested in an open position they now had available--this landed me my first official salaried job--Hoorayy!! This teaching job and Bank Street further solidified my passion for education and now I plan to someday pursue educational policy and reform--maybe I will earn a Ph D. in Education to research the educational system in this country, or maybe a Doctorate of Educational Leadership to help lead teachers and organizations in reform. Maybe I will instead get a Masters in Administration to become a principal and charter a school or apply to an Educational Law program so I can fight for justice and better public educational systems--so many choices and options.
Currently, I am working as an Assistant Teacher at the British International School of NYC, attending graduate school, running some after school activities and nannying. Because of my now solidified and sincere passion for educational reform, I reapplied to New York City Teaching Fellows (they will make final acceptance decisions in April this year because of NYC public school budget cuts), Teach for America (they reaccepted me into their Philadelphia program but this time to teach High School English), I interviewed at another private school and I also have the option to resign my contract at the British School. Despite the difficulty I have making decisions--I believe it is important to have options. Use all of your resources, writing skills and everything you learned at Hamilton. When you are not on the Hill anymore, you still have everything you gained from your experience--which is a WHOLE LOT more than you even realize!! The education you had on the Hill has prepared you to be able to have options and make choices. And the skills you gained will carry you far if you are willing to put in the hard work and let yourself be empowered!