Mello '11 Wins National Award for Research Paper
---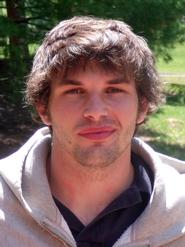 Steve Mello '11 has been selected as the 2011-12 winner of the Frank W. Taussig Article Award for a paper he wrote as an undergraduate. "Do Changes in Condom Availability Impact Short-Term Fertility? Evidence from Rwanda" began as Mello's thesis during the 2010 spring semester and evolved into his Levitt Fellowship research project.
The paper examined the increase in Rwanda's condom supply as a result of the United States Agency for International Development's (USAID) DELIVER project. Mello studied the effect of greater condom availability on short-term fertility in Rwandan women and whether the increased availability generated changes in the distribution of births among mothers of certain characteristics. Mello found some evidence that the supply increase did reduce short-term fertility but found that decreases in fertility could be better explained by increased exposure to family planning materials in the media.
The Taussig Award is a competitive, national award administered by Omicron Delta Epsilon (ODE), the international honor society for economics. The winner receives a cash prize and publication of their article in The American Economist, an ODE journal. Mello's paper will be published in the fall 2012 issue.