Men's ice hockey featured on Utica TV station
---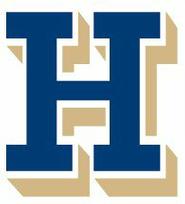 The Hamilton College men's ice hockey team was featured on Utica's ABC affiliate WUTR as part of the station's Friday Night Fever sports report on Jan. 11.

Link to video

The Continentals (4-6-3 overall, 3-5-2 NESCAC) recorded a win and a tie this weekend and sit in seventh place in the NESCAC. In Friday's weekend opener, Dom Jancaterino '14 scored with 6.4 seconds left in the third period to salvage a 2-2 tie with Connecticut College. On Saturday, Scott Vazquez '16 scored the game-winning goal with 4:01 remaining in the third and lifted Hamilton to a 3-1 win over Tufts University.

Hamilton returns to the ice at SUNY Cortland on Tuesday, Jan. 15.