Men's squash splits last two matches of regular season
---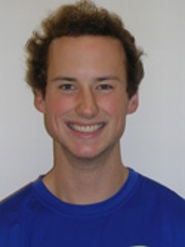 Hamilton College split a pair of matches at the Little Squash Center on Feb. 11 and 12.

Hamilton (6-11 overall) is ranked 23rd by the College Squash Association. The Continentals defeated No. 27 Hobart 8-1 on Saturday afternoon before they were edged 5-4 by No. 22 Connecticut College on Sunday.

Against Hobart, Cooper Veysey '12 posted a 3-0 win at the first position, and Martin Bawden '14 battled to a five-game win at the second spot. Alex Wood '12 shut out his opponent at the third position, and Harry Keeshan '13 won his final game 11-7 to clinch a five-game victory at the fourth spot.

Ted Black '15 and Peter Harrison '15 picked up 3-1 wins at the fifth and sixth spots, respectively. Ted Nerhbas '15 won 3-1 at the eighth position, and Tim Gray '12 rounded out the Hamilton lineup with a 3-0 victory at the ninth spot for his 33rd career win.

Against Conn. College, Wood took the last two games to secure a five-game win at the third position. The win was the 46th of Wood's Hamilton career, moving him into fourth place on the team's all-time list.

Bawden posted a shutout win at the second position, and Keeshan outlasted his opponent at the fourth position in five games. German swept his opponent at the seventh position for his 26th career win.

Hamilton competes in the three-day CSA men's championship at Princeton University, which starts on Friday, Feb. 17. The Continentals' first round opponent will be announced later this week.