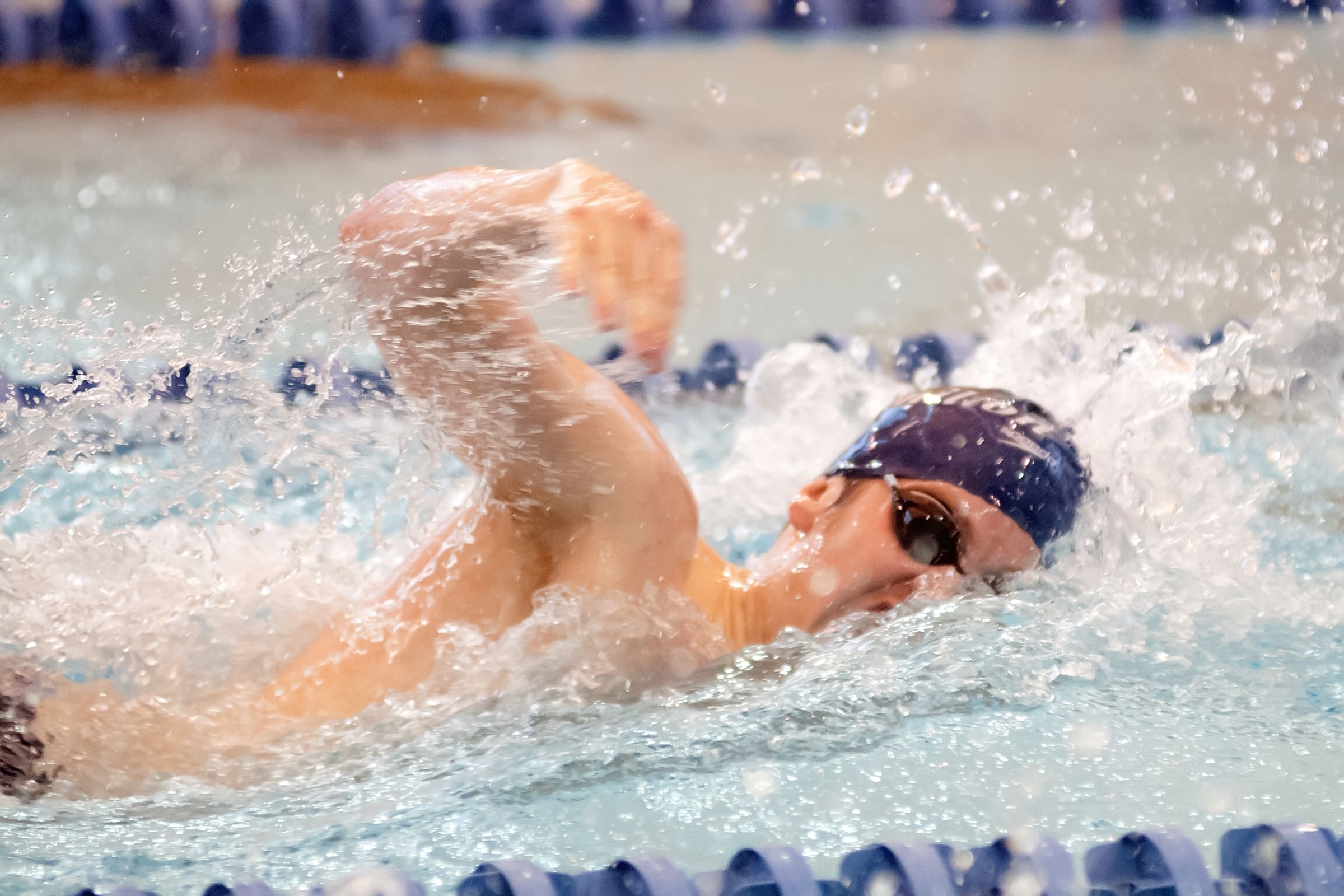 Hamilton College swimmers finished first in nine events and the Continentals edged Wesleyan University 155-141 at the Wesleyan Natatorium on Saturday afternoon.

Results

John McBratney '16 won two individual events and was part of two winning relays. McBratney finished first in the 50-yard freestyle in 22.47 seconds and posted a time of 49.52 seconds in the 100 free.

McBratney anchored a 400 medley relay that included Reid Swartz '15, Tripp Miller '18 and Alex Jones '16, and finished first in 3:37.24. McBratney joined Andrew McWhirter '15, Heson Oh '18 and Scott Becker '17 on a 400 free relay that recorded a top time of 3:19.09.

Swartz captured first place in the 50 backstroke with a time of 24.60 seconds and was first in the 100 back in 53.12 seconds. He was runner-up in the 100 butterfly with a time of 55.46 seconds.

Jones touched the wall first in the 50 breaststroke in 28.31 seconds and won the 100 breast with a time of 1:02.75. He was also second in the 50 fly in 24.80 seconds.

Ryan Cassidy '17 claimed the other victory in the 1,000 free with a time of 10:18.86. Cassidy was a close second in the 500 free in 5:00.51 -- just three seconds behind the winner.

Hamilton (2-3 overall) claimed the top three spots in the 100 free. After McBratney, Becker was second (50.46 seconds) and McWhirter took third place (50.88). McWhirter finished second in the 200 free with a time of 1:49.21 and Becker was runner-up in the 50 free in 22.97 seconds. Miller ended up second in the 100 breast with a time of 1:03.51 and in the 100 individual medley in 57.24 seconds.

The Continentals travel to the Florida Keys and will compete in a three-team meet on Saturday, Jan. 10.