Michael Bloomquist '91 General Counsel for U.S. House Committee on Energy and Commerce
---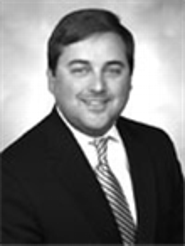 Rep. Fred Upton (R-MI), chairman of the U.S. House Committee on Energy and Commerce, has announced that Michael Bloomquist '91 has been named general counsel for the committee. Bloomquist has also served as general counsel to the Joint Select Committee on Deficit Reduction.

"Mike Bloomquist is a seasoned professional with the knowledge and skill to assume the job of General Counsel without skipping a beat. I have relied on his counsel from day one of the 112th Congress, and I was grateful to have his steady hand on the staff of the Joint Select Committee last year," said Upton. "Mike's quick wit and even demeanor have earned the trust of our committee's members, and having him by our side as an advocate and advisor will continue to benefit the entire Energy and Commerce Committee."

At Hamilton, Bloomquist majored in history. He was a member of the men's rugby and lacrosse teams and of Theta Delta Chi. He went on to earn his Juris Doctor from Washington University in St. Louis in 1995 and his Master of Laws degree from George Washington University in 1997.
Bloomquist was previously a partner at Wiley Rein LLP.