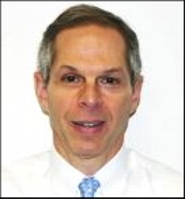 BSS News Bites placed Michael F. Rosinus '80 in the top ten percent of NASDAQ performers for his performance as director of Cordia Bancorp in the past year. The NASDAQ performance ranking ended on June 13, 2016. By that time, the shares were up 28.1 percent. He began his position as director of Cordia Bancorp and Bank of Virginia in April of 2014.
According to its site, "Cordia was formed in 2009 to bring new leadership and financial strength to undervalued community banks. In late 2010 we acquired majority control of Bank of Virginia . We provided the bank with a new capital and a highly qualified board and management. Our focus is on creating value for our shareholders and providing insight to our customers."
At Hamilton, Rosinus was a history major. After graduating, he received his M.B.A. from New York University in 1988. He has vast experience in banking as he has been a part of the banking industry for many years.