Michelle Facos K'76 Publishes Book on Art
---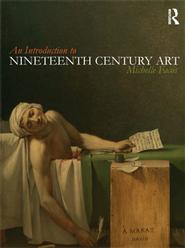 Routledge has recently released An Introduction to Nineteenth-Century Art by Michelle Facos K'76. The work provides a "basic historical framework" and includes Scandinavian, German, and Eastern European artists in addition to those from France, Britain, and the United States. The publisher's description states: "The book expertly balances its coverage of trends and individual artworks: where the salient trends are clear, trend-setting works are highlighted, and the complexity of the period is respected by situating all works in their proper social and historical context. In this way, the reader achieves a more nuanced understanding of the way in which the story of nineteenth-century art is the story of the ways in which artists and society grappled with the problem of modernity." The accompanying website provides chapter, artist, and artwork pages for the book and additional online resources.

Facos is currently a professor of art history at Indiana University and a fellow at the Alfried Krupp Research Collegium in Greifswald, Germany. Her previous books include Symbolist Art in Context; Art, Culture and National identity in Fin-de-Siecle Europe, co-edited with Sharon Hirsh; and Nationalism and the Nordic Imagination: Swedish Painting in the 1890s.
At Kirkland, Facos studied art history and comparative literature. She went on to earn her master of arts degree from New York University in 1983 and her doctor of philosophy from New York University in 1989.