Mike Evans '05 Hosts Youth Basketball Clinic in Mexico
---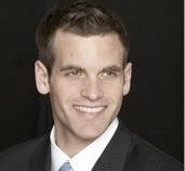 Mike Evans '05, who is currently working toward a Master's degree in Education at Harvard University, hosted a youth basketball clinic in Ciudad Juárez, Mexico on Oct. 9. With the help of the son of the newly elected mayor of Juarez, and the support of local parents and volunteers, he organized a free basketball workshop and tournament for 50 children.

Ciudad Juárez has seen a dramatic increase in violence over the past three years. Recently, a photojournalist for El Diario de Juárez was murdered, and Evans himself saw the scene of the murder of a U.S. consular worker when he visited in March. The experience inspired him to intervene. "Drug cartel violence is a way of life for these children," he says. "I hope this clinic helps them develop a love for basketball and discourages gang involvement." Evans' non-profit organization, Full Court Peace, has been successful in Cuba and Northern Ireland, and he hosted his first basketball clinic in Ciudad Juárez on Sept. 18. He hopes to partner with local organizations in Juárez to provide children with opportunities to play basketball after school, to learn English and to find a safe place to spend time.

At Hamilton, Evans was on the men's basketball team and belonged to Delta Upsilon. He majored in communications studies. While at Harvard, Evans is also serving as a volunteer manager on the men's basketball team. Go to www.fullcourtpeace.org for more information.