MIT's Michael Greenstone to Speak on Climate Change in Levitt Lecture
---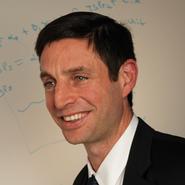 Massachusetts Institute of Technology (MIT) Professor Michael Greenstone will deliver a lecture titled "Will Adaptation Save us From Climate Change?" on Tuesday, Oct. 2, at 7:30 p.m. in the Chapel. The lecture, which begins the Arthur Levitt Public Affairs Center's Sustainability series, is free and open to the public.
Greenstone is the 3M Professor of Environmental Economics at MIT, and is the director of the Hamilton Project at the Brookings Institution in Washington, D.C.
He received his bachelor's degree in economics from Swarthmore College, and holds a Ph.D. in economics from Princeton University. Greenstone sits on the MIT Energy Initiative's Energy Council and also on MIT's Environmental Research Council. He is a senior fellow at the Brookings Institution and a research associate at the National Bureau of Economic Research. During the first year of the Obama Administration, Greenstone served as chief economist to the President's Council of Economic Advisors.
Most of Greenstone's research focuses on the costs and benefits of environmental quality, as well as the long-term economic impact of climate change. He has extensively examined the Clean Air Act and its effect on local economies—including housing prices, healthcare costs and manufacturing outputs. His research has received funding from the NSF, NIH and EPA, as well as private foundations.