Model EU Participates in 25th EuroSim Conference
---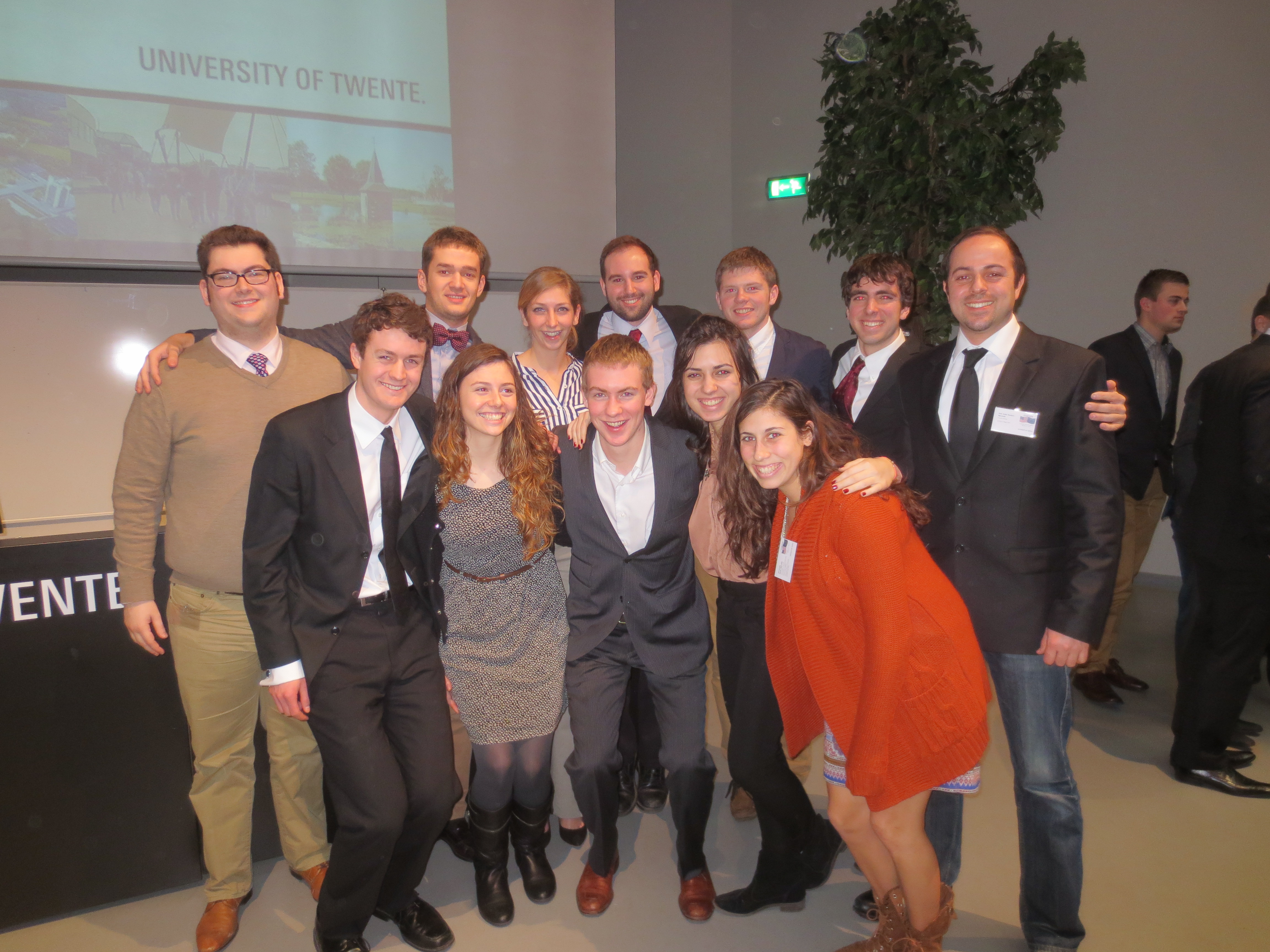 This winter break was an exciting one for Hamilton's Model European Union (EU) team. After a semester of rigorous debate and training, 11 students were selected to travel to the University of Twente in Enschede, Netherlands, to participate in the 25th annual EuroSim conference. They were acccompanied by faculty advisor Visiting Assistant Professor of Government Calin Trenkov-Wermuth '00.
Hamilton student participants Scott Hancox '14, Dumitru Kaigorodov'16, Keara Fenzel '14, Neil Edwards '14, Alex Hollister '17, Jack Boyle '15, Daniel O'Kelly '14, Hristina Mangelova '16, Justin Long '16, Nejla Asimovic '16, and Alice Henry '14.
The topic of the conference was Minimum Income Schemes on an EU level, so the participants met with students from several other American universities (including our neighbor, Colgate) as well as their Dutch, Belgian, German and British collegiate counterparts to edit a drafted proposal on the matter. While some students represented presidents and prime ministers, others represented members of EU parliament and special committees.
The conference was tremendously successful, with two Hamilton students, Jack Boyle and Scott Hancox being the first two American participants to be voted best in their committees. The team was proud of their accomplishments and looks forward to next year's conference at Skidmore College in Saratoga, N.Y.