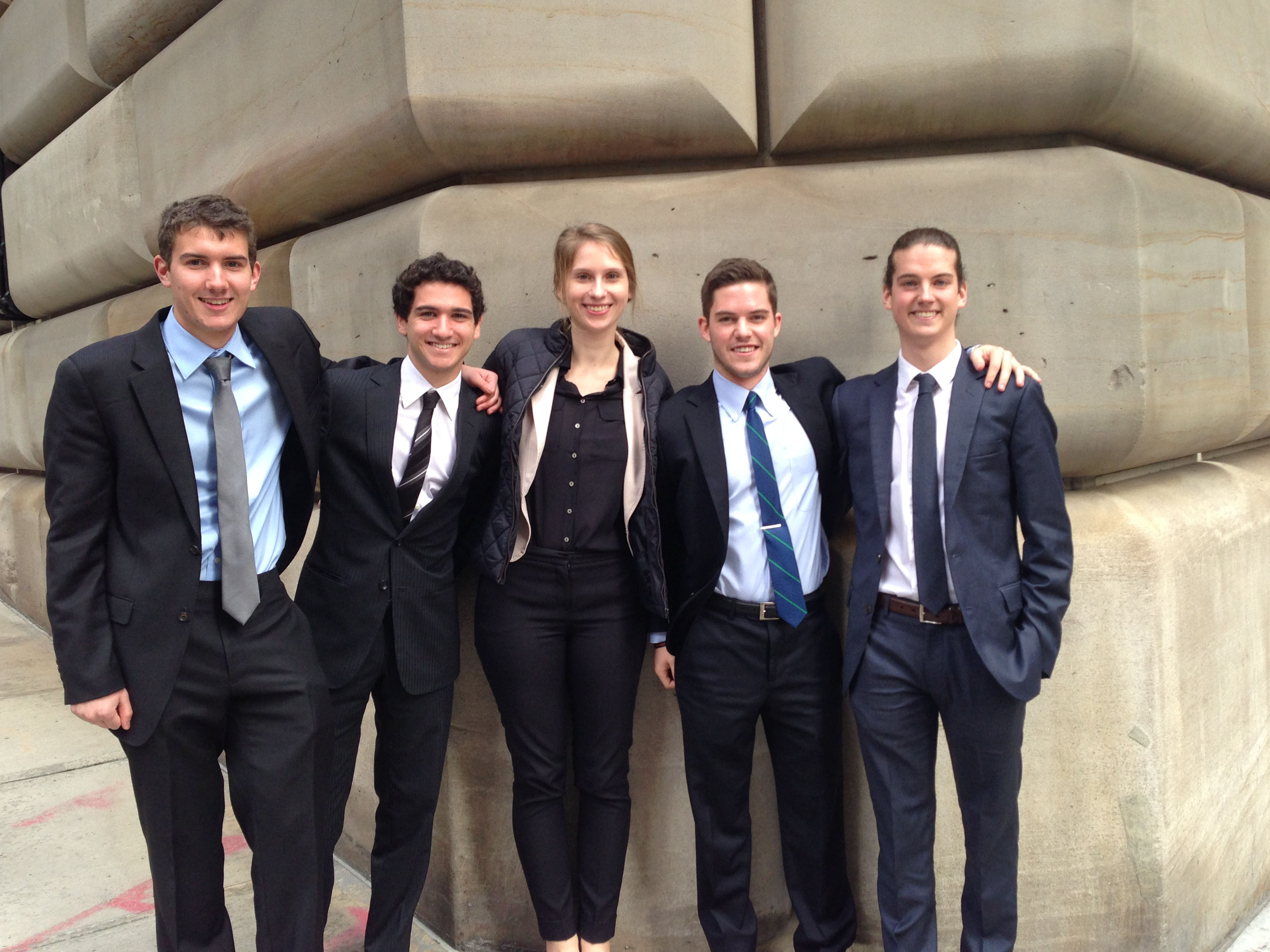 Students in ECON446, Monetary Policy, advanced to the semifinals of the College Fed Challenge after competing at the New York Federal Reserve on Oct. 31. The class is taught by Henry Platt Bristol Professor of Economics Ann Owen.
The College Fed Challenge is a competition sponsored by the New York Fed. Teams of students give 15-minute presentations that provide an overview of the current state of the economy, identify risks to the economy, make projections for near term economic fundamentals, and make recommendations for monetary policy. After presenting, the team fields questions from Federal Reserve economists and staffers.
Students in Monetary Policy compete as a team, with some of the students delivering the presentation and the others doing research and helping the team prepare for the difficult Q&A portion of the competition.
The team will return to the New York Federal Reserve on Nov. 14 to compete in the semifinals.