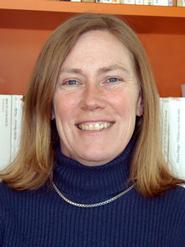 A chapter by Associate Professor of French Cheryl Morgan appears in La Littérature en bas-bleus. Tome II - Romancières en France de 1848 à 1870. Published in Paris by Classiques Garnier, the book was edited by Andrea Del Longo and Brigitte Louichon.
In "Marie-Laetitia Bonaparte-Wyse: 'la Princesse Brouhaha'ou l'art du scandale version Second Empire, " Morgan examines how questions of celebrity and scandal determined the public face of Napoleon III's cousin, Marie Bonaparte-Wyse. The cosmopolitan "Bohemian princess" was, however, not so much a victim of the modernizing print media as a canny manipulator of her scandalous celebrity persona. Journalist, novelist, amateur actress and artist, Bonaparte-Wyse sought to control her public image in the press and used her fiction to promote exceptionally creative heroines ostracized by public opinion.
Morgan also contributed several entries to the Dictionnaire universel des femmes créatrices. They include four on 19th-century French women writers—Hortense Allart, Virigine Ancelot, Sophie Gay, Delphine Gay de Girardin—and another on the 19th-century feminine and feminist press in France. The three-volume, 5000-page reference work covers 40 centuries of creative work by women from around the world in history, art, culture and science. It was edited by Béatrice Didier, Antoinette Fouque and Mireille Calle-Gruber, and was published in Paris by Des femmes.