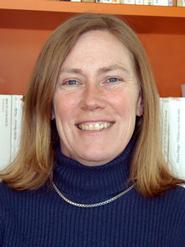 Associate Professor of French Cheryl Morgan presented a paper titled "The 'Pornographe's Fight and Flight to Fiction: Marc de Montifaud" at the 40th Annual Nineteenth-Century French Studies Colloquium. Hosted by the University of Puerto Rico, the event was held Oct. 16-19 in San Juan.
In her presentation, Morgan examined the move to fiction by Montifaud (Marie-Amélie de Chartroule 1845-1912) after over a decade of art criticism and editorial work, some of which occasioned judicial sentences for offenses to public decency. Morgan offered a reading of Montifaud's corpus of novels and tales in the 1880s within the double context of her judicial and literary battles for freedom of expression and the increase in humorous and erotic literature of the time.
Morgan also published an article about the literary criticism produced by a woman journalist in the French periodical Le Journal des femmes (1832-36). "Writing on Writing: Alida de Savignac, Eccentric Critic" appeared in volume 31 of George Sand Studies.
In addition, Morgan's review of Rachel Mesch's Having It All in the Belle Epoque. How French Women's Magazines Invented the Modern Woman (Stanford University Press, 2013) appears in the current volume of H-France Review.