Mt. Everest Author to Lecture Nov. 7
---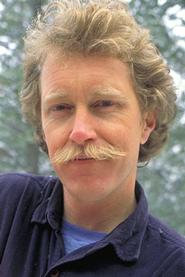 Author Broughton Coburn will deliver a lecture titled "The Vast Unknown," based on his book by the same name, on Thursday, Nov. 7, at 7 p.m., in the Bradford Auditorium, Kirner-Johnson Building. Coburn will sign copies of his book following the lecture. The event is free, open to the public and sponsored by the Dean of Faculty's Office and History Department.
Coburn graduated from Harvard College in 1973 and went on to work extensively in the Himalayas. He created documentary films and oversaw environmental conservation and development efforts for the World Bank, UNESCO, World Wildlife Fund and other agencies.
But he is known mainly as an author. Coburn's most notable books include Everest: Without Mercy (1997), which reached 17th on The New York Times bestseller list and was selected as "Pick" for 1997 by Publisher's Weekly, and Touching my Father's Soul (2001), a collaboration with Jamling Tenzing Norgay that was ranked seventh on the prestigious BookSense list and 24th on The New York Times list. Two of his works – Nepali Aama (1995) and Aama in America (1996) – form the basis of his "Aama's journey" illustrated lecture program, which details the life of an elderly Himalayan subsistence farmer who travels to America.
In The Vast Unknown, Coburn considers the first American expedition to summit Mt. Everest. He explores not only the details of the expedition, but also how the mission impacted the American consciousness during the Cold War.