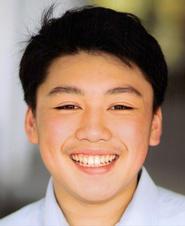 The Hamilton College Department of Music will present a solo piano recital by 19-year-old George Li on Friday, Oct. 24, at 7:30 p.m., in Wellin Hall, Schambach Center. George's younger brother, Andrew, will also perform.
The program will feature works by Chopin and Liszt, performed by George, and works by Debussy, performed by Andrew.
Praised by The Washington Post for combining "staggering technical prowess, a sense of command and depth of expression," pianist George Li possesses talent beyond his years. George gave his first public performance at Boston's Steinway Hall at the age of 10. He was the first prize winner in the 2010 Young Concert Artists International Auditions, leading to a highly acclaimed New York City debut at the age of 16 in Merkin Concert Hall. In 2011, George performed for President Obama at the White House in an evening honoring Chancellor Angela Merkel.
The 2014-2015 season includes his Alice Tully Hall debut, in which he performs the Tchaikovsky Piano Concerto No. 1 with the Orchestra of St. Luke's under Gerard Schwarz. He is currently in the Harvard University/ New England Conservatory joint program.
Andrew Li has won first prizes in the Bay State Piano Competition for five years consecutively since he was seven. In June of 2014, Andrew was featured as a solo pianist on the popular NPR From the Top radio show. Andrew is a 9th grader at Lexington (Mass.) High School. He studies piano with Professor Wha Kyung Byun of the New England Conservatory.
This concert is free and open to the public. All seats are general admission. For more information call the box office at 859-4331 or visit www.hamiltonpa.org.