Mwantuali Edits Book of Werewere-Liking Teachings
---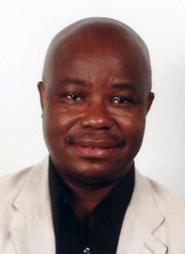 Professor of French Joseph Mwantuali recently edited a book of Werewere-Liking teachings titled L'Enseignement de l'Éveilleuse d'Étoiles, ("Tôrôl Tchôrôt"). Fragments d'expériences d'une tradition initiatique Africaine, or The Teachings of the Star Lighter"("Tôrôl Tchôrôt"). Pieces of an African initiation Experience.
Mwantuali explained that Werewere-Liking, a self-taught Cameroonian-Ivorian woman, created the Ki-Yi Mbock School in Abidjan, Ivory Coast. The spiritual school works mostly with underprivileged and orphaned children and is run under the philosophy of the Bassa people of central Cameroon. Impressed by her results, he said that for years scholars had asked Werewere-Liking to publish what she was teaching at the school.
Mwantuali called the task of editing the book a daunting one. He said he "restructured the texts, edited, illustrated, annotated, indexed, and prefaced them" and added that he was humbled by Werewere-Liking's trust in him.