Mwantuali Publishes Article on Writer Michel Leiris' "Easter Eggs"
---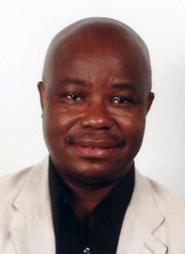 Associate Professor of French Joseph Mwantuali published an article titled "Michel Leiris: Poésie et 'mystique du language' " ("Poetry and the 'mysticism of language'") in Cahier Leiris, the June issue of the French journal Les Cahiers.


A French surrealist writer, Michel Leiris (1901-1990) is considered to have revolutionized the art of autobiography by not only writing in different genres (including literary criticism), but also by scattering information about his life and beliefs or principles throughout his work, in a technique that has been called "Easter egg hiding."
During one of his "hunts" for Leiris' "Easter eggs," Mwantuali contends to have found two of the "eggs" – the name that Leiris gave to his writing art, "The mysticism of language," and a poem titled "L'Avare" (the "miser" – an economical use of words as sacred "rosary beads") that Leiris may have written as an illustration of this theory. In his article, Mwantuali demonstrated how this theory was put in place by Leiris, and analysed its application in the poem in question.
Editions Les Cahiers is a publishing company that devotes special issues to different major French authors.