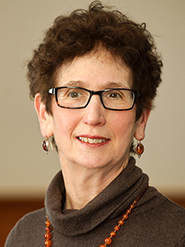 Professor of Comparative Literature Nancy Sorkin Rabinowitz recently presented a series of lectures at universities across New Zealand.
She addressed faculty and graduate students at Victoria University in Wellington on her latest research "Orestes and Pylades among the Taurians." Her talk on March 23 focused on the relationship between the two men and the ways in which it shapes and is shaped by gender roles. In the evening, she spoke to a group of generalists on the uses of classics in prison teaching.
On March 25, Rabinowitz gave a third talk on the history of feminist scholarship in classics at the University of Auckland. She later delivered her research paper on Orestes and Pylades to the faculty and students in the Department of Classics, Egyptology, and Ancient History.