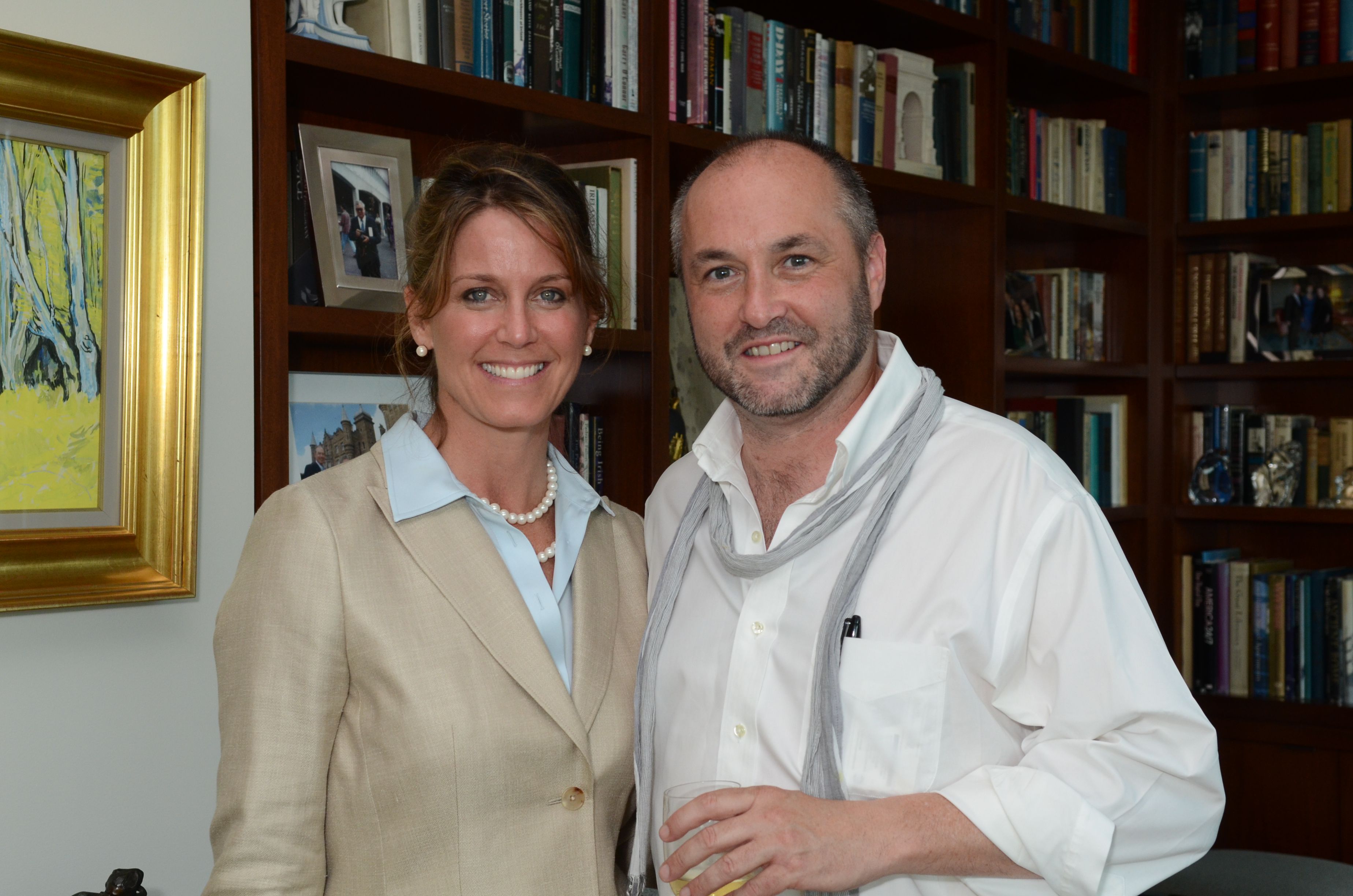 Narrative 4 (N4), an organization that aims to foster empathy through the power of storytelling, built emotional bonds in a powerful workshop on Nov. 5. The workshop, led by author and founder Colum McCann and executive director Lisa Consiglio, centered around empathy-driven social change. The crux of the workshop, and of N4's mission, was "story exchange," wherein two people share personal stories and then retell each other's stories to the larger group. Consiglio defined N4 as being "founded for authors by authors, for writers by writers, and for educators by educators."
N4 currently focuses on 10 states in the U.S. as well as Ireland, Israel, Mexico and South Africa. "Instead of starting with one city, we put it out into the world and watched it grow," Consiglio said. N4 has set up story exchanges all over the world, including one between schools affected by gun violence on the South Side of Chicago and schools in Newtown, Conn. in the aftermath of the Sandy Hook massacre.
"We built this organization with writers, activists, a whole army of teachers -- writers might say they're going to do something but it's the teachers who get things done," McCann said to laughter. "And those teachers have thousands of students behind them."
Consiglio said one of N4's greatest goals is to develop the first global network of empathetic leaders. "We have this very simple, beautiful thing at our fingertips, that is storytelling. we all have a story, we all have a need and the ability to listen to somebody else," McCann said. "What we're trying to do is expand the lungs of the world. If I can understand you and you can understand me, it's all about becoming other people. It's a lot harder to blow up someone's fruit stand with a missile when you've looked at the world through their eyes."
Consiglio and McCann called the hour-long workshop "just a glimpse of what we do." Though the group in Bristol's Dwight Lounge was upwards of 60 people, they said they have done it with 700 people, and have adjusted the program for a tremendous range of amounts of time.
On Thursday afternoon, everyone in attendance was randomly assigned a partner. The pairs then told each other stories of personal importance. "There are no wrong stories and everyone has a story," McCann emphasized. After everyone had shared with their partner, the group came back together. Three pairs told each others' stories to the entire workshop, retelling them from their partner's perspective, as though they had happened to them personally.
"There's this airy-fairy notion of storytelling. Nothing annoys me more than people thinking stories are soft and aren't muscular," McCann said. "Stories are hard, stories can send your kids to war, but stories can also heal, and be tremendously cathartic."
The event was sponsored by the Literature and Creative Writing Department, and Levitt Center, with support from the Dean of Faculty office.