Nathaniel Hurd '99 to Bring Photovoice to Iraq
---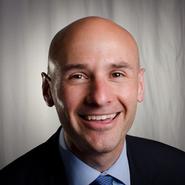 Nathaniel Hurd '99, president of the board of directors of Education for Peace in Iraq Center (EPIC), is working with a leading education expert to bring Photovoice to 20 Iraqi young adults (ages 10-25). Photovoice combines photography and social action, asking participants to share their experiences through a photographic narrative and start a discussion. Photovoice has positively impacted communities including inner-city Cleveland, Haiti, and Sierra Leone.
Hurd hopes that the project will give voices to the 60% of the Iraqi population who are under 25 years old, many of whom have first-hand experience with violence. The conclusions will be presented at a public exhibition in Iraq to which top policy-makers, education officials, youth organizations, and the media will be invited. There will also be an online gallery, so that the stories can spread.
Learn more about the project at http://www.indiegogo.com/picturingchange.
At Hamilton, Hurd majored in world politics. He went on to earn his master's in communications studies from Columbia School of International and Public Affairs. He is now a policy advisor at World Vision, a large international relief, development, and advocacy organization, and has more than 12 years experience in international humanitarian and national security issues.