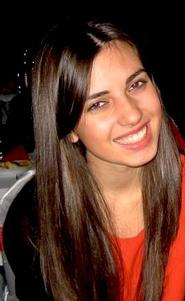 Nejla Asimovic '16 is spending her summer researching the accession of Serbia to the European Union (EU) in an Emerson project under the guidance of Professor of Government Alan Cafruny. Early this year Serbia began formal membership discussions with the EU, bringing it one step closer to accession. Asimovic says the goal of her research is "to understand the remarkable transformation that Serbia has gone through over the last decade and to explore the remaining obstacles on Serbia's path to EU accession."
One of the interesting issues to consider is the current state of the EU. Generally, with discussions of accession, the focus rests on the nation seeking admittance. However, as Asimovic notes, given the dicey political and economic atmosphere plaguing some of the member states, there is increasing skepticism regarding the fate of the EU.
This begs the question of whether it makes sense to swallow more nations into what some may consider an already unstable conglomerate. Many more Balkan nations are seeking to join the EU, which leads Asimovic to consider the "enlargement issue" fascinating to follow. Regarding the duty of these nations seeking admittance, Asimovic believes that "recognizing mutual responsibility and solidarity in these countries is extremely important, especially in the historically turbulent region of the Western Balkans."
Asimovic is spending her summer in Bosnia and Herzegovina, during which time she plans to conduct some field work by traveling to both Kosovo and Serbia in order to interview public officials and economists involved in the discussion of Serbia's accession. She hopes they will provide her with deeper insight into the hurdles Serbia must still overcome in order to gain formal admittance to the EU.
As the vice-president of the Model EU club at Hamilton, Asimovic is well-versed in the operations of the EU and the obligations associated with political membership. This past winter break, she and a few other members of the Model EU team attended the EuroSim (European Union Simulation) Conference in Amsterdam, which, Asimovic says, "sparked my interest in learning more about the fascinating political experiment we call the European Union."
Asimovic also happens to be a world politics major focusing on western European affairs, so this project fits perfectly into her current academic pursuits. However, "Most importantly," she notes, "my home country is Bosnia and Herzegovina, a neighboring country of Serbia, so I have personal interest in the developments in the region."
Nejla Asimovic '16 is a graduate of Treca gimnazija (high school) in Sarajevo, Bosnia and Herzegovina.