Nieves Gives Keynote at Austin College
---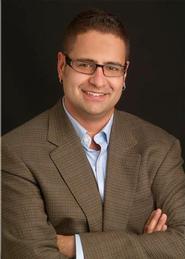 Angel David Nieves, associate professor of Africana studies and co-director of the Digital Humanities Initiative, gave the opening keynote address on Feb. 19 at Austin College's Digital Humanities Colloquium.
His talk, "The Soweto Historical GIS Project: Undergraduate Collaboration in the Spatial Humanities," focused on his collaborative research project with three undergraduate students from the Geography Department at Middlebury College. Nieves discussed the interdisciplinary research and teaching supported by Hamilton's Digital Humanities Initiative, which he co-directs with Janet T. Simons.
Austin's Digital Humanities Colloquium was held at the urgings of the Andrew W. Mellon Foundation to encourage the development of digital humanities scholarship at liberal arts colleges across the country. The three-day colloquium included more than 50 participants from across the country.