Novelist Lois Leveen to Read Dec. 5
---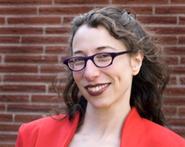 Novelist Lois Leveen will read from her historical novel The Secrets of Mary Bowser (2012) on Thursday, Dec. 5, at 8 p.m., in Dwight Lounge, Bristol Center. Leveen will hold a discussion following the reading. The event is sponsored by the Hamilton College English department and is free and open to the public.
Based on a true story, The Secrets of Mary Bowser tells the story of a freed woman slave who infiltrates the Confederate White House to spy on President Jefferson Davis. This woman sacrifices her personal emancipation to help end slavery. In so doing, she must face the destruction of war and recognize the cost of freedom.
Leveen earned degrees in history and literature from Harvard University, the University of Southern California and the University of California, Los Angeles (UCLA). She has since taught at both UCLA and at Reed College. She is a regular contributor to Disunion and contributed to The New York Times coverage of the sesquicentennial of the Civil War. Her poetry and essays have appeared in numerous books, literary journals and on NPR. Leveen gives talks about American history and literature at libraries, bookstores, universities, museums, teacher training programs and conferences throughout the country.