NY Program Tours Harlem, Visits Alexander Hamilton's Last Home
---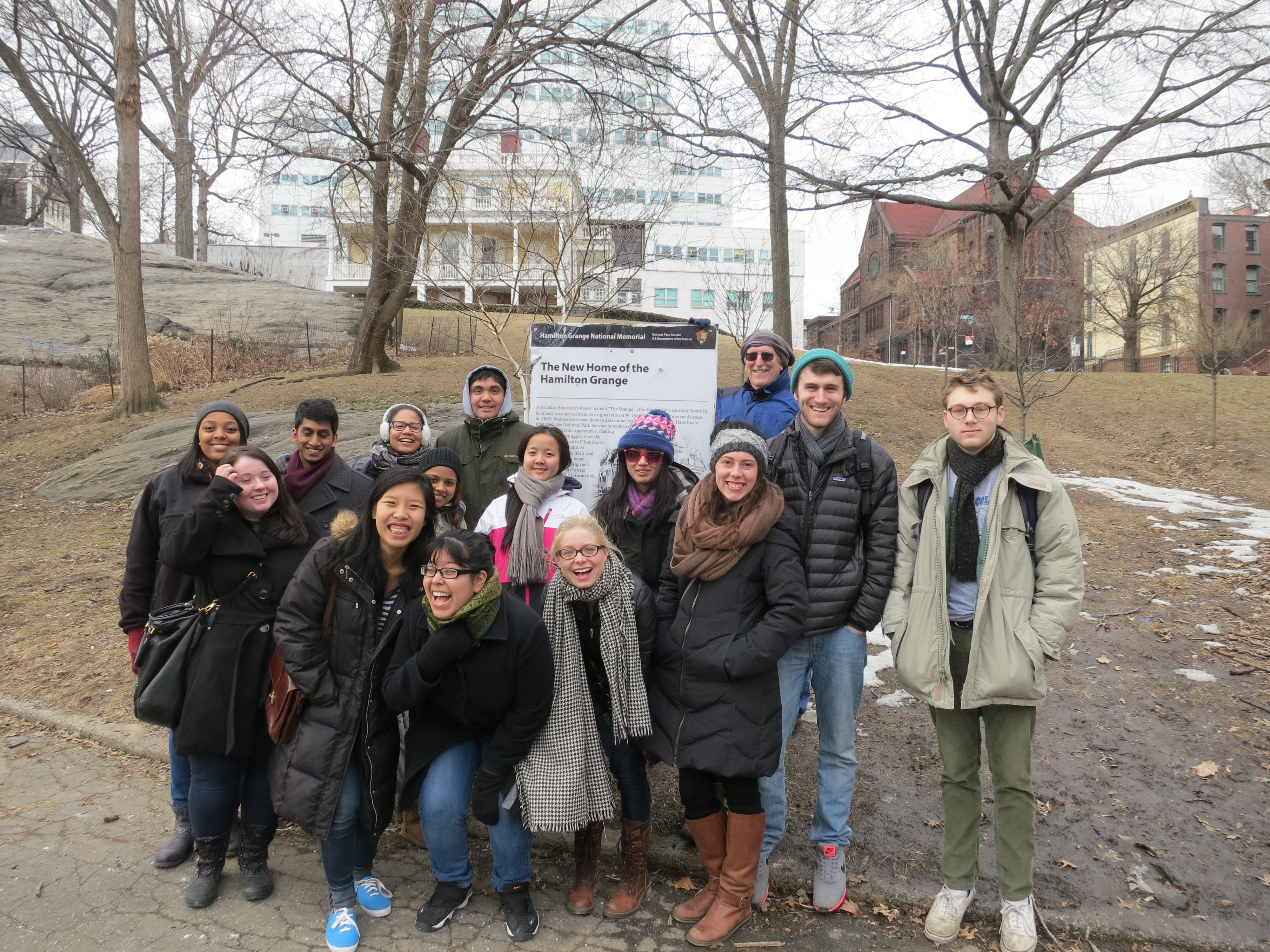 Students from the Hamilton College Program in New York City, directed by history professor Maurice Isserman, took a "Big Onion" walking tour of Harlem that included sites associated with the Harlem Renaissance. They also visited the last home of Alexander Hamilton.
According to the U.S. National Park Service website, "Hamilton commissioned architect John McComb, Jr. to design a Federal-style country home on a 32-acre estate in upper Manhattan. This house was completed in 1802 and named 'The Grange' after his father's ancestral home in Scotland.
"Unfortunately, Hamilton was only able to enjoy his home for only two years. On July 11, 1804, Hamilton was fatally wounded in a duel with his personal and political rival Vice President Aaron Burr."