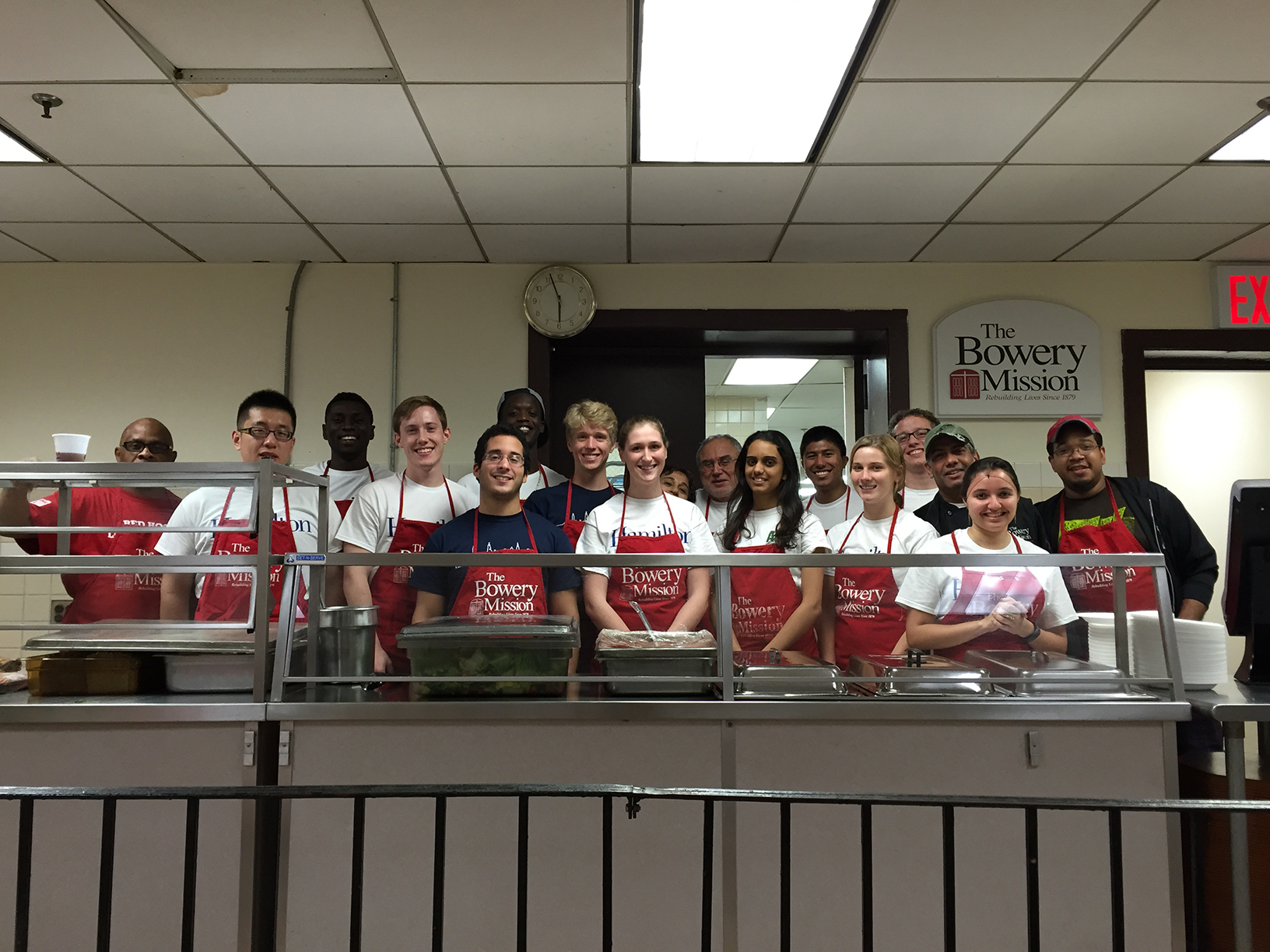 Students in the Hamilton Program in New York City continued a tradition with a recent visit to the Bowery Mission.

Since 1879, the Mission has served homeless, hungry and poor New Yorkers. Meals, shelter, and medical care lead to residential programs that offer men and women the opportunity to transform their lives. Children get a positive first chance through summer camp, mentoring and family support. A vital part of the Lower East Side, The Bowery Mission now offers new hope to neighborhoods like Harlem and the South Bronx.
To aid this goal, Hamilton's New York City Program gave what it could: its time. Students helped out in the Mission's kitchen, arriving just before dinner. The Bowery Mission provides three meals a day to anyone who walks through its doors. The Kitchen Manager, Trevor – himself a former benefactor of the Bowery Mission's program – assigned students to different tasks around the kitchen. Some peeled potatoes, some disassembled turkeys, and some washed dishes.