Three Hamilton professors, Professor of Sociology Dennis Gilbert, Associate Professor of Government Peter Cannavo and Assistant Professor of Government Erica de Bruin have participated recently in interviews in their areas of expertise with media outlets based in New York, California and London. Here are brief summaries and links to them.
In a New York Times article titled "Middle Class Is Disappearing, at Least From Vocabulary of Possible 2016 Contenders," Professor of Sociology Dennis Gilbert commented, "People are looking for some way to say, 'I recognize I'm a little below the middle.'" The May 12 article discussed how "the once ubiquitous term 'middle class' has gone conspicuously missing from the 2016 campaign trail, as candidates and their strategists grasp for new terms for an unsettled economic era." Gilbert is the author of The American Class Structure in an Age of Growing Inequality (Sage, 2011).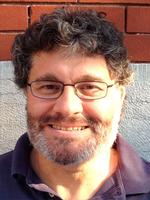 Associate Professor of Government Peter Cannavo discussed a recently published book that he co-edited, Engaging Nature - Environmentalism and the Political Theory Canon (MIT Press), on Pacifica Radio Foundation station KPFA on a program titled Against the Grain on April 28. Engaging Nature presents a series of essays that examine and explicate how a broad spectrum of great thinkers of the past viewed the natural world and our relationship with nature. The essays also illuminate our current environmental predicament. Among the thinkers whose theorist are examined in the book are Aristotle, Hume, Rousseau, Mill, Burke, W. E. B. Du Bois, Hannah Arendt and Confucius.
Against the Grain is a radio and web media project whose aim is to provide in-depth analysis and commentary on a variety of matters -- political, economic, social and cultural -- important to progressive and radical thinking and activism.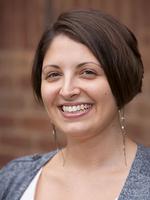 Assistant Professor of Government Erica de Bruin spoke with England's Monocle 24 Radio on the short-lived coup in Burundi. Monocle 24, the international radio branch of Monocle magazine, features regular interviews, according to its website, "with special guests … across the Americas as well as experts and analysts at our studios in London." The interview was wide ranging, addressing how have the dynamics of African coups have changed in recent years and the differing norms and expectations in different regions. The May 14 interview is available for download here.
De Bruin's research interests include civil-military relations, military effectiveness, international conflict and civil war. Her current research focuses on how to prevent military coups and how violent conflict escalates.